FREE EVENT - OPEN TO ALL TRICK OR TREATERS!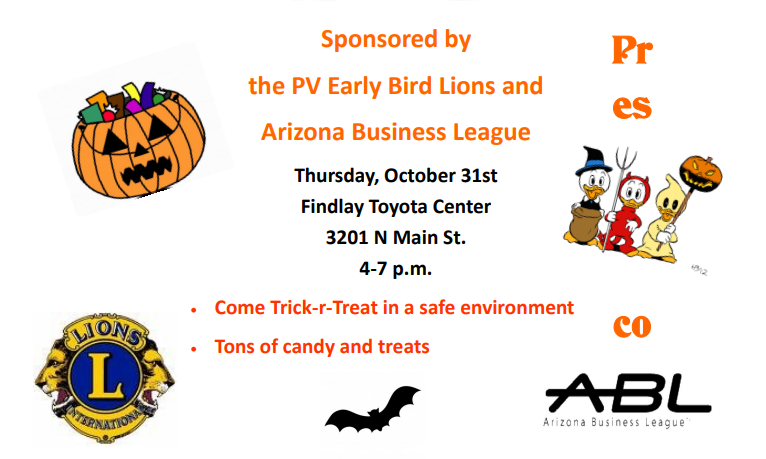 Trick-or-Treat both inside and outside of Findlay Toyota Center!
Hosted by the Arizona Business League and the Prescott Valley Early Bird Lions Club

The Arizona Business League and Prescott Valley Early Bird Lions Club will have their 10th annual Safe Halloween Trick or Treat event on Wednesday, Oct. 31, from 4-7 p.m. at the Findlay Toyota Center.  This free Halloween event will include numerous businesses, organizations, and individuals participating and handing out candy treats. Tables will be set up both inside and outside the Event Center. 

If you are a business owner and would like to join us in providing a safe and fun environment for the children of our community let us know!
Please fill out the vendor application on this page or call Gloria Grose at 772-8857 or Jenessa at 928-499-5562.